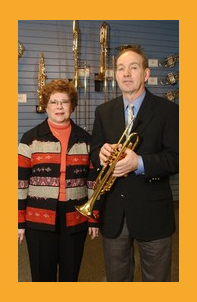 Bill and Mary Ann Eckroth
Over fifty years ago, Bill and Mary Ann Eckroth opened the doors of Eckroth Music in Bismarck, North Dakota. It was during the summer of 1972 they began their dream of owning a music store that focused on serving the musical instrument and related accessory needs for musicians and music educators.
Although many changes have taken place over the years, the Eckroth family and the Eckroth Music staff continue to enthusiastically provide their customers with service and quality products unequaled to any in the region. Please contact us if you have any questions or to let us know how we can better serve you.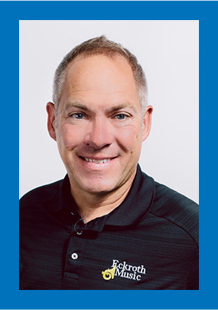 Jeff Eckroth
"We truly believe that music in all its varied forms is an enriching force. We will continually strive to grow as a business while adapting to the growing needs of our communities and customers. We are proud to continue the tradition of excellence and passion for the arts started over 50 years ago by Bill and MaryAnn Eckroth.
And remember... everything is better when you're making music."