Free Estimates, Fast, Efficient, Guaranteed
Repair and Maintenance Services
When was the last time you had your instrument cleaned, tuned, and repaired? If it's time to get your band instrument into great playing condition again, contact Eckroth Music. We offer free estimates and fast, efficient, guaranteed work done by qualified repair technicians. Individual maintenance plans for most instruments are also available.
Repair Request
Coming Soon! Enter your repair request online.
Meet our knowledgeable technicians.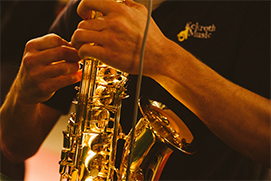 Our affordable Maintenance & Repair plans keep your instrument protected.
Click here to renew your M&R Agreement.
Why wait?
Contact a store
near you to find out when you can get your instrument repaired and serviced to make sure beautiful music continues to be a part of your life.