Rush Creek Golf Club
Total Band Director Workshop
July 26th & 27th, 2023
Eckroth Music, in conjunction with Hal Leonard, JW Pepper, and Conn-Selmer Present Total Band Director Workshop!
SCHEDULE
Clinicians and Sessions:
Samuel Hazo
20 Rehearsal Techniques That Instantly Work
The Necessity For Creativity In School
Col. Timothy Holtan
What? How? Why? Generating Excitement and Commitment Within Your Music Program
Nurturing the Master Teacher
Teresa Little
Assessment for Learning, Preparing All Students for Success
Closing Learning Gaps Through Universal Design for Learning
Gretta Pote
Creating a Positive Path to Excellence - It's All in the Process
Marketing Your Music Program: If You Build it They Will Come
Alicia DeSoto
Solid Start: Woodwinds - How to start beginner woodwinds and how to improve older woodwinds
Advanced Ensemble Skills and Individual Skills
Detailed Workshop schedule coming soon!
About Total Band Director Workshop
Eckroth Music, in conjunction with Hal Leonard, JW Pepper, Yamaha, and Conn-Selmer is proud to present the TOTAL BAND DIRECTOR WORKSHOP on July 26 & 27, 2023 at Rush Creek Golf Club. After the two-day workshop, directors will go home with new tools, materials, and music – not to mention a renewed excitement for teaching band! At the workshop you will learn creative, unique, and innovative ideas, discover great new music, material and tools for band, network with fellow teachers, as well as clinicians and staff, and have a lot of FUN.
Frequently Asked Questions
Where is the workshop location?
Rush Creek Golf Club in Maple Grove, MN. The address is 7801 County Road 101 in Maple Grove.
Do we need to bring our instrument?
Yes! Everyone participates in the Reading Band sessions. No instrument available? That's OK. Eckroth Music will provide one; email

[email protected]

. Percussion is on-site.
What should I wear?
Business Casual attire is appropriate for the workshop. The workshop is held indoors; sometimes a sweater/jacket is nice to have along in case the air conditioning is working really well that day.
What is the schedule?
Registration/Continental Breakfast begins at 8:00 am on Wednesday, July 26. Welcome and introductions start at 8:25 am. On Wednesday evening, the Dessert and Clinician Round Table Q&A will finish at 7:00 pm. On Thursday, July 27, breakfast is served at 8:00 am and the first keynote speaker starts at 8:30 am. Thursday's sessions conclude at 4:45 pm.
What lodgings are available?
We have a block of rooms reserved at the Holiday Inn in Maple Grove. The address is 11801 Fountains Way N, Maple Grove, MN 55369. To reserve a room at the special conference rate, please use the following link: Holiday Inn Maple Grove
Meals
Your registration fee includes Continental Breakfast and Lunch both days. In addition, there is a social hour and dinner on Wednesday evening also included with the registration fee.
Are Continuing Education Credits available?
Yes, attendees can earn 20 hours of continuing education credits through the workshop. Eckroth Music will provide certificates to document the hours earned.
Are there Graduate Workshop Credits available?
Yes, workshop credits are available through the University of Mary. Visit their website to learn more!
Samuel Hazo
Samuel Hazo
(b. 1966) Samuel R. Hazo resides in Pittsburgh, Pennsylvania with his wife and children. In 2003, Mr. Hazo became the first composer in history to be awarded the winner of both composition contests sponsored by the National Band Association. His piece Mountain Thyme was an Honorable Mention for the 2013 CBDNA Composition Contest. He has composed for the professional, university and public school levels in addition to writing original scores for television, radio and the stage. His original symphonic compositions include performances with actors Brooke Shields, James Earl Jones, and Richard Kiley. Most recently, Mr. Hazo was asked by the Newtown School District to compose the memorial for the children and women who were lost in the tragedy at their Sandy Hook Elementary School. The result was a major work for Choir, Orchestra and Wind Band combined titled "Glorificare." It was premiered in May of 2013 by the Hartford Symphony Orchestra and VOCE Singers performing side-by-side with the Newtown High School musicians. Mr. Hazo also composed "Bridges," which he was requested to write by Virginia Tech University following their tragic shootings. In 2012, two of Mr. Hazo's compositions were performed at the London Summer Olympic Games.
On the Internet, Mr. Hazo's music has compiled over twenty million hits on YouTube. His compositions have been performed and recorded world-wide, including performances by the Tokyo Kosei Wind Orchestra (national tour), the Birmingham Symphonic Winds (UK) and the Klavier Wind Project's recordings with Eugene Migliaro Corporon. Additionally, numerous titles of Mr. Hazo's works are included in the series "Teaching Music Through Performance in Band." He has served as composer-in-residence at Craig Kirchhoff's University of Minnesota Conducting Symposium and has also lectured on music and music education at universities and high schools internationally. In 2004, Mr. Hazo's compositions were listed in a published national survey of the "Top Twenty Compositions of All Time" for wind band. He is a member of ASCAP and recipient of multiple ASCAPlus Awards. Dr. Jack Stamp, in his final year of teaching at Indiana University of Pennsylvania, produced a recorded compilation of Hazo's music.
Samuel R. Hazo has been a music teacher at every educational grade level from kindergarten through college, including tenure as a high school and university director. He has been invited to guest conduct over 70 university ensembles and half of the All-State bands in America. Mr. Hazo was twice named "Teacher of Distinction" by the southwestern Pennsylvania Teachers' Excellence Foundation. He received his bachelor's and master's degrees from Duquesne University where he served on the Board of Governors and was awarded as Duquesne's Outstanding Graduate in Music Education. Mr. Hazo serves as a lecturer and clinician for Hal Leonard Corporation.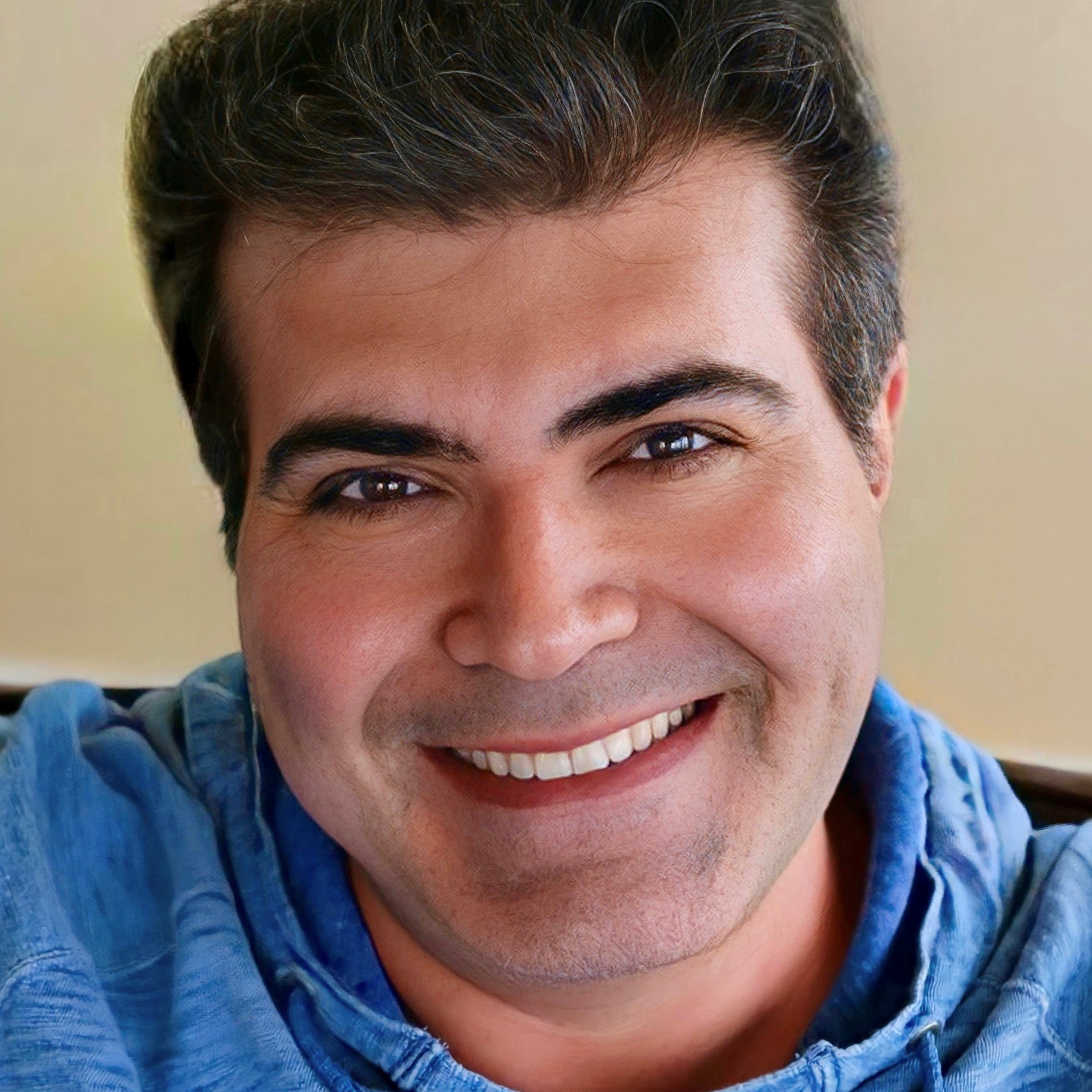 Timothy Holtan
About Timothy
Col. Timothy J. Holtan retired in 2017 as the senior military musician in the Department of Defense. Col. Holtan's final command was as the 10th Leader and Commander of The United States Army Band "Pershing's Own." He holds the distinction of being the only officer to command all three of the Army's premier bands, which also include the U.S. Army Field Band and the U.S. Military Academy Band at West Point. Col. Holtan is a graduate of Bismarck (ND) High School, is a former school music educator, holds music education degrees from Montana State University and the University of Montana, and pursued doctoral studies at the University of North Texas. A clinician for Conn-Selmer, Director of the High School All-American D-Day Band, and Artistic Director of the Maryland Winds, a professional concert band, he is a strong advocate for music education, and is in demand as a guest conductor, clinician and adjudicator. Col. Holtan has presented concerts and clinics in all 50 states, Canada, Japan, the U.S. Virgin Islands and across Europe. Col. Holtan's ensembles have been seen on many nationally televised broadcasts and diverse stages such as the Kennedy Center, Lincoln Center, DAR Constitution Hall, Mormon Tabernacle, Myerson Symphony Center, and Meyerhoff Symphony Hall, as well as for the 2017 Presidential Inaugural Concert at the Lincoln Memorial. Under his leadership and after a 44-year absence, the West Point Band reestablished a partnership with the New York Philharmonic, which resulted in five Lincoln Center joint concert performances. Col. Holtan also led the West Point Band in the Emmy-nominated "Marina at West Point" PBS production that has reached over 180 million viewers.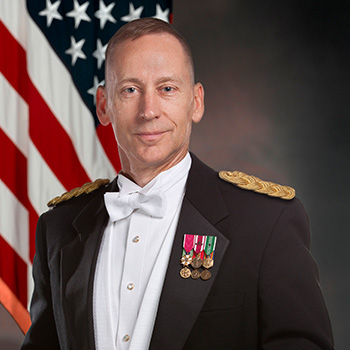 Teresa Little
About Teresa
Teresa Little is a music educator with more than thirty-five years of experience teaching instrumental music at all grade levels. She is currently employed in the Elmbrook School District in Brookfield, Wisconsin as K-12 Music Coordinator and Teaching and Learning Specialist. Teresa is passionate about using universal design and a personalized approach to music learning to engage and motivate students, connect with parents, and reach learners at all levels. Teresa holds a Bachelor of Music Education degree from the University of Wisconsin Eau Claire and Master of Arts in Teaching from Cardinal Stritch University. She has previously presented her work at the 2022 Midwest Band Clinic, 2023 Michigan Music Educators Conference, 2022 Minnesota Music Educators Midwinter Conference, The 2019 Wisconsin Music Educators Conference, The National Band Association Conference, (Wisconsin Chapter) and The Wisconsin School Leaders Advancing Technology in Education Conference. She has led workshops for The Wisconsin Music Educators Association and Wisconsin Education Innovations, presented with students at the 2017 National Convening for Personalized Learning, and presented in April 2018 at Berklee School of Music's "The Arts Better the Lives of Everyone" Assembly in Boston Massachusetts. Teresa was recognized in December 2015 by School Band and Orchestra Magazine as one of "50 Directors Who Make a Difference."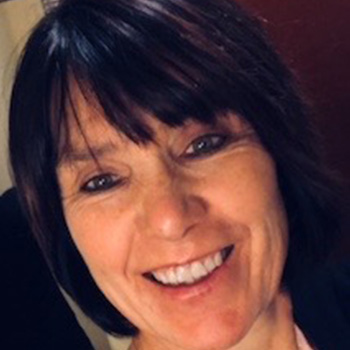 Gretta Pote
About Gretta
Mrs. Pote is in her eighteenth year as Director of Bands at Clay Middle School in Carmel, Indiana where she directs Beginning Band, Concert Band, Symphonic Band, and Wind Ensemble as well as Pep Band. She also serves as a staff member for the six-time Grand National Champion and State Champion Carmel High School Marching Greyhounds. Prior to teaching in Carmel, Mrs. Pote was Director of Bands at Center Grove Middle School in Greenwood, Indiana where she served as an Assistant Director of the Center Grove High School Marching Trojans, a consistent Bands of America Grand National Finalist and 1999 Indiana State Champion. Her teaching experience also includes positions as Director of Bands at Plainfield Community Middle School and South Marshall Middle School.
Mrs. Pote's ensembles have consistently received gold ratings, "With Distinction", in state and regional festivals as well as numerous Grand Champion Awards at the Music in the Parks Festival in Cincinnati, OH. She is a Conn-Selmer Clinician and is active as a presenter and guest clinician across the Midwest. In 2015, the Clay Middle School Wind Ensemble was honored to be selected and perform at the Music for All National Concert Band Festival. She is a member of the Phi Beta Mu International Bandmasters Fraternity. In May of 2022, she was named the Clay Middle School Teacher of the Year and in 2023 was named Phi Beta Mu, Gamma Chapter, Outstanding Bandmaster.
Mrs. Pote received her Bachelor of Music Education and Master of Music Education degrees from Murray State University in Murray, Kentucky. She lives in Carmel with her husband, Michael and son, Devin.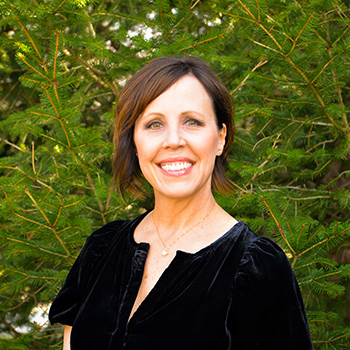 Alicia DeSoto
About Alicia
Alicia DeSoto serves as Associate Director of Bands at Lewisville High School in Lewisville, Texas. Prior to working with the Lewisville Band, Mrs. DeSoto was the Associate Director of Bands at Shadow Ridge Middle School in Flower Mound, Texas. The Shadow Ridge Bands were selected by the Foundation for Music Education as a National Winner in the National Wind Band Honors Project (2010-2018), and were official performers at The Midwest Clinic in Chicago, IL in 2012 and 2018. The Shadow Ridge Honor Winds had placed as a top 5 Finalist in the Texas CC Honor Band Contests on multiple occasions and was awarded the John Philip Sousa Foundation's Sudler Cup in 2017. Mrs. DeSoto earned her undergraduate degree from the University of North Texas, and her Master of Music in Music Education degree from Southern Methodist University. Mrs. DeSoto is an active guest clinician, lecturer, and adjudicator and has professional affiliations with the Texas Bandmasters Association, Texas Music Educators Association, and Texas Music Adjudicators Association. Mrs. DeSoto currently serves as the TMEA Region 2 Vice President. Current projects include the Musical Mastery Beginner Band series with Asa Burk, Kathy Johnson, Chris Meredith and Dominic Talanca. As the chief editor for Musical Mastery, Mrs. DeSoto has enjoyed the opportunity to compile an instrument-specific beginner curriculum to share with thousands of students throughout the country.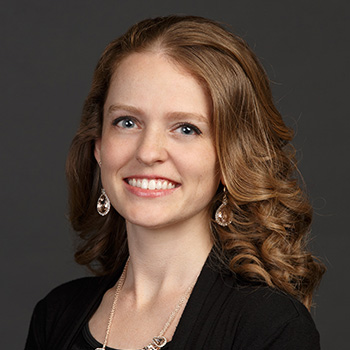 Mark Dulin
Mark Dulin
Mark Dulin leads an active career as a performer and educator. He is a founding member of the Atlanta Chamber Brass and serves on the faculty of LaGrange College. Dr. Dulin has performed frequently with the Charlotte Symphony Orchestra, Charleston Symphony Orchestra and Winston- Salem Symphony. He is a former member of the Jacksonville Symphony Orchestra, has performed as acting Co-Principal of the Florida West Coast Symphony, performed with the Orchestra Tenerife Symphony Orchestra (Spain), and served as Principal Trumpet of the Western Piedmont Symphony. Dr. Dulin is a former faculty member at the University of Akron, Winthrop University, the Appalachian State University Hayes School of Music, the University of North Carolina Charlotte and the University of North Florida. Additionally, Dulin has performed with the Charlotte Symphony Chamber Players, Florida Brass Quintet and the Atelier Ensemble. In October 2009 Mark Dulin gave the North American Premiere of Dimitri Shostakovich's Op. 41a with the Emerson String Quartet. Dulin has written articles for the International Trumpet Guild Journal including interviews with internationally acclaimed soloist Hakan Hardenberger, American Brass Quintet trumpeters, Kevin Cobb and Raymond Mase and Gabor Tarkovi, Principal Trumpet of the Berlin Philharmonic. He has also edited and arranged Thomas Morley's Complete Canzonets for Two Voices for Two Trumpets. This collection is published by Balquhidder Music. Dr. Dulin also co-editor of the Long Tones Studies and Flow Studies Volumes One and Two by the late Vincent Cichowicz. He co-edited this book with Mr. Cichowicz's son, Michael Cichowicz. It is published by Studio 259 Productions in association with Balquhidder Music.